Concurso Avon Foundation for Women e Medicine Institute (EUA)
18/07/2012

Postado por:

Associação Mulheres pela Paz

Category:

Mulheres & Homens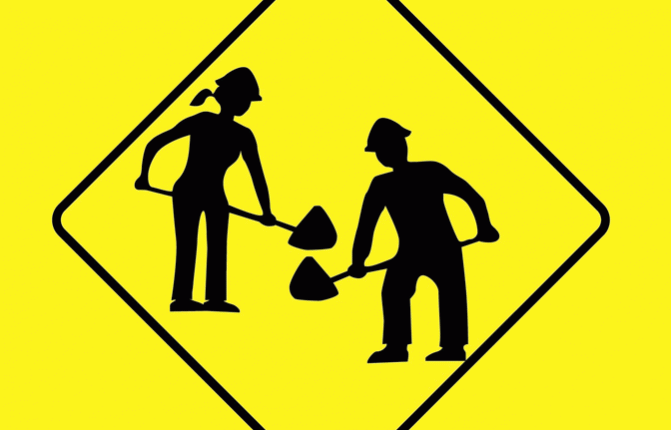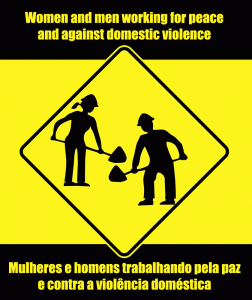 A  Avon  Foundation  for  Women  acredita  que o enfrentamento da violência doméstica  requer  instrumentos  eficazes e o uso de diferentes tipos de ferramentas.  Por isso, criou o concurso Ending Violence@Home App Challenge para  o  desenvolvimento  de  aplicativos que ajudem no enfrentamento dessa questão  e  sejam  de  fácil  utilização  tanto  na web quanto em aparelhos móveis.  A  iniciativa  é  uma  parceria da Avon Foundation for Women com o Medicine  Institute  (EUA),  organização independente e sem fins lucrativos que  responde,  de  forma imparcial e com fundamento científico, a questões levantadas pela sociedade e pelo governo dos Estados Unidos.
Formatado  como um desafio global, o concurso está aberto a interessados do mundo  todo, organizados em equipes com pessoas que podem ser de diferentes países.  Pelo  menos um membro da equipe deve trabalhar no enfrentamento da violência  doméstica  –  como estudante ou pesquisador, por exemplo – ou em organizações  que atuem em favor dessa causa. O objetivo da Avon Foundation for  Women é estimular redes locais, ONGs, acadêmicos e outras organizações da sociedade civil a participarem deste desafio.
O  concurso  incentiva as equipes a usarem seus conhecimentos e habilidades no  desenvolvimento  de  aplicativos  que  possam ajudar a evitar agressões físicas,  abuso  verbal e outros atos de violência doméstica, ou que possam ser  úteis  às  vítimas  ou às pessoas que tentam ajudá-las. Os aplicativos podem  incorporar tecnologia de informação e comunicação às intervenções de prevenção  da  violência  já  existentes  ou  sugerir  novas  abordagens  e tecnologias.
Os  projetos serão julgados por sua capacidade de inovação, além de design, impacto  potencial, incorporação de dados e pesquisas e a sua facilidade de uso em países de baixa e média renda. O melhor aplicativo ganhará um prêmio de  10.000  dólares. As equipes classificadas em segundo, terceiro e quarto lugar receberão,  respectivamente,  7.500,  5.000  e  2.500  dólares.  As inscrições vão até 31 de julho, diretamente no portal do Medicine Institute.
Mais  informações  podem ser obtidas no portal do desafio global, onde você também  poderá ouvir uma mensagem da atriz Reese Whiterspoon, a Embaixadora Global da Avon Foundation for Women.
Acesse o portal do desafio global.
Additional Information
Eligibility and Terms
The following terms and conditions govern the submission of a technology product by a team of individuals ("team") to the 2012 Ending Violence @ Home Domestic Violence Prevention App Challenge ("challenge") administered by the Institute of Medicine ("administrator").
ELIGIBILITY CRITERIA
The challenge is open only to teams comprised of individuals 18 years of age or older. Individual team members can be affiliated with an organization or company, but they must register for the challenge as an individual. A team must include at least 2 people. There may be no more than 6 people on a team. A team must include a member who is engaged in domestic violence prevention. A team must have a designated team leader who will serve as the point of contact for the administrator. Any team that supplies false information, enters the challenge by fraudulent means, or is otherwise determined to be in violation of the eligibility criteria or terms of the challenge shall be ineligible for any prize and shall be required to forfeit any prize obtained based on such information or means.
ADMINISTRATOR
The administrator has the absolute discretion to make all decisions related to eligibility, the development, management, and evaluation of the technology product submitted as an entry to the challenge. The decision of the administrator is final.
CHALLENGE SUBMISSION DEADLINE
Teams interested in taking the challenge must register. All challenge submissions must be received by July 31, 2012, at 12:00 p.m. noon (EDT). Once an entry is submitted, a team is prohibited from making any changes or alterations to the technology product described in its submission until the evaluation of the entries is completed.
SUBMISSION REQUIREMENTS
The technology product submitted will consist of either a website app or a mobile app. Mobile apps include smartphone technology as well as text-based platforms. The submission can be either a fully developed app or a demonstration of a fully developed concept that can be developed. However, fully developed apps will receive additional judging points. (See judging for specific details.)
-If a website app, a link to the website created must be entered into the "website" field on the submission form.
-If a mobile app, a link to a prototype for download, emulator, or video of the app's capabilities and functionality must be entered into the "website" field on the submission form. Video submissions cannot exceed 10 minutes.
A PowerPoint presentation or Word document describing the web or mobile app must be uploaded to the Team Application Form and accompany the submitted entry. Presentation can be no more than 15 slides and Word documents should not exceed 500 words. Submitted entries must be web and/or mobile applications and must be hosted on a server selected by the team. Please note that server space is not provided by the sponsor.  The use of current and publicly available data on domestic violence prevention is strongly encouraged. Teams will be asked to indicate the research they used to create their app. The submission must be in English.
ENTRIES
By submitting a technology product as an entry in response to the challenge, each team and each team member represents and warrants that:
-The team and its members are the sole authors, creators, and owners of the technology product submitted as an entry;
-None of the intellectual property rights in the technology product, or any portion thereof, submitted in the entry has been assigned or transferred to anyone that is not a member of the team;
-The technology product, through its creation and its submission as anentry, does not violate any applicable laws, including mandatory reporting and privacy laws;
-The technology product, through its creation and its submission as an entry, does not infringe upon or violate intellectual property rights held by any third person or party;
-The technology product submitted as an entry complies with appropriate policies, procedures and protections for access to relevant data sets to ensure all privacy requirements, intellectual property considerations, and administrator restrictions are met; and
-The use of any data in the technology product submitted as an entry will not allow the identification of an individual human subject.
By submitting an entry in response to the challenge, each team and each team member agrees to:
-Comply with and be bound by the official rules and decisions of the sponsor;
-Release and hold harmless the administrator, its officers, its employees, and agents (including but not limited to, any judges or evaluators of the entries) from any claims, expenses, and liability, including but not limited to infringement of copyright, trademark, or other intellectual property rights, property damage, or death or personal injury arising out of or relating to the challenge; and, Indemnify, defend and hold harmless the administrator from and against any and all claims, expenses, and liabilities arising from or relating to participation in the challenge.
LICENSE
By submitting an entry, any team selected as a winner consents to licensing and distribution of a free version of the technology product following the public announcement of the winners of the challenge. For the purpose of showcasing the interdisciplinary use of the evidence base and technology to create interactive apps and other tools that lead to domestic violence prevention, the winning teams and each member grant the administrator royalty-free, non-exclusive, worldwide license to use and display publicly the submitted materials for a period of one year after the public announcement of the winners of the challenge.
LIMITS OF LIABILITY
The administrator and judges are not responsible for:
-Any incorrect or inaccurate information, whether caused by teams, data sources, challenge administrators, printing errors, equipment failures or programming problems associated with this challenge;
-Technical failures, including, but not limited to, disconnections in network hardware, software, or phone lines, interruptions, or other malfunctions;
-Unauthorized human intervention in any part of the entry process or the challenge;
-Technical or human error which may occur in the administration of the challenge or the processing of entries; or
-Any injury to person or damage to property which may arise out of or relate to developing a technology product for submission or otherwise participating in the challenge, including but not limited to, receipt or use of any award.
PRIZES
There will be four prizes awarded in the challenge: a first-place prize of US$10,000, a second-place prize of US$7,500, a third-place prize of US$5,000, and a fourth-place prize of US$2,500.
The amount will be divided up equally between the team members. Each team member will receive their award directly from the administrator.
Any national, state, and local taxes, and all similar fees and assessments, are the sole responsibility of the prize recipients.
GOVERNING LAW
This challenge is void where prohibited. The challenge shall be governed by, construed and enforced in accordance with the laws of the District of Columbia.